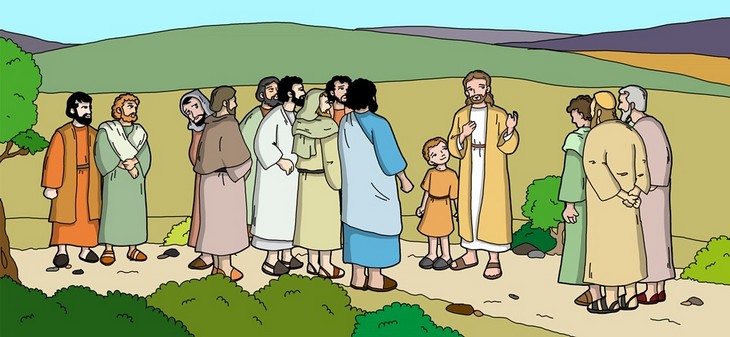 3rd March, Wednesday.
Jer 18:18-20
Mt 20:17-28
Theme: Prayer and Humility
Mothers always want the best for their children. In today's gospel reading, we see the mother of James and John ask Jesus for the best places in his kingdom for her two sons. She interceded with Jesus on behalf of her sons. However, her request, her prayer, was not one that Jesus could respond to. Jesus did not respond to every request that was made of him; not every prayer we make is heard. Instead of responding to the mother's request, Jesus requested his own to her two sons, 'Can you drink the cup that I am going to drink?' The question that Jesus asked James and John is one that he addresses to us all. Jesus was asking James and John if they were ready to follow him, which also meant traveling the way of the cross. He asks how committed we are to his way of life, to the values he lived by and died for. Like the mother of James and John, we often ask the Lord for something in prayer.
Today's gospel reminds us that the Lord also asks us for something; he asks us for nothing less than ourselves; he asks us to give ourselves to him as he gave himself to us on the cross. Jesus desires that his disciples be humble. Humility does not mean groveling or demeaning yourself. Humility requires that we simply be who we are and share who we are with the people in our lives. God has gifted us! Jesus invites us to generously share our gifts, love, and attention with others! However, he desires that we do this in a simple, modest way.